Hackmed, Sheffield, 10th/11th March 2018
How would you use technology to improve medicine & healthcare? The Sheffield Bioinformatics Core is involved in the organisation and running of Hackmed 2018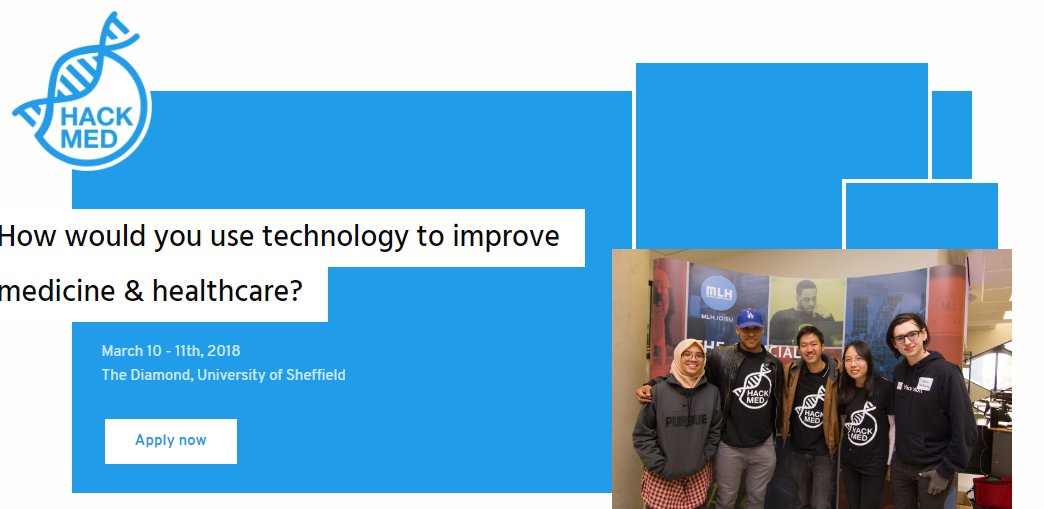 There are many problems that plague medicine and healthcare. It is a wonder why these problems still exist, given how crucial health is to everyone here on Earth.
What better way to accelerate the solving of these problems by integrating technology into our radical solutions, while providing a safe, creative environment for people to do so?
HackMed aims to bring together hackers, dreamers, and doers to solve problems related to humanity's elementary need, health.
See the website for more information and photos from previous events
http://hackmed.uk/